Y-40 The Deep Joy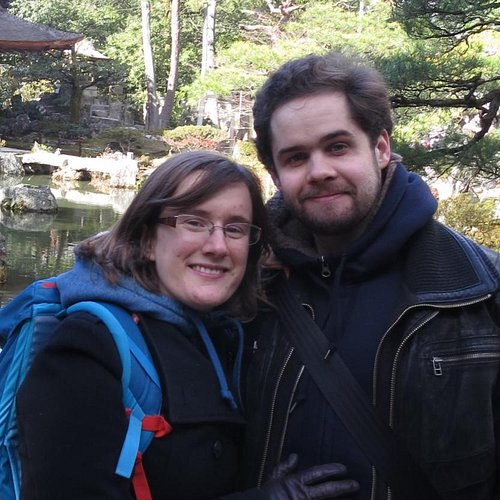 Avis (15)
Pros - PADI Dive Day Event, live music, underwater surround sound, ecclectic cars, underwater friction bowling, the 40m pitt, great dive brief, nice big DIN tanks, plugs in changing rooms for charging phones/straighteners, those delicious Y-40 iced sugar biscuits, decent prices, warm showers, well organised, great coffee, warm water, easy to find and get to. CONS - Check in desk not clearly signed, we ended up trying to get through to the turnstiles trying to scan our tickets thinking that's how we'd get to reception as the check in desk, which is actually behind you when you walk in, needs to be clearly signed. Entire menu is in Italian and food is mostly sandwiches, unlike Nemo 33 which has an incredible Thai food restaurant and English option menus and the cocktail list on the blackboards in chalk is in English at Nemo 33, but nothing of the sort at Y-40. Not proper hairdryers and women fighting over up high essentially hand dryers to dry your hair. Very poor WiFi and phone signal unless you sit on the bench outside, but this is smokers corner! They need a designated sheltered smoking area somewhere away from the main entrance.
For some time I was mesmerized by the construction of the world deepest pool but never imagine to feel so good after my first dive here,went for apnea and scuba,and did both...this is something else!!great staff,instructors,clerks,all of them were great.incredibly courteous and very professional service
It was amazing to have 2 dives there. The staff is helpfull and friendly. You don't need to take your equipmen because they have everything you need for a dive and they have high quality equipment.
My husband went there for scuba diving with his class and enjoyed very much the experience. He also booked an apnea class (in English) and was very happy to be able to try it ! The teacher was very nice. during the booking of the class, it was a bit unorganized, but all in all, everything was great. Also, there is a cafeteria there, where you can eat, drink while you wait and watch people diving ! Very nice place (the temperature are a little hot, because of the termal water).
This a must-go place for freedivers, as the ability to focus on deep dives without the hassle of waves/currents/cold greatly helps your training. The staff was helpful, general facilities good, and my safety for the day (Paola) was just great, discreetly giving me support without getting in the way. However... my entire experience was spoilt by the sheer number of other freedivers (about thirty): I was able to do only three dives to the bottom of the deep part of the pool, and even the shallow bits were crowded. To avoid having to share a single line with other ten divers, do not book on week-ends and go there during Summertime; and, possibly, inquire about the expected number of divers before booking.
The pool itself is extra. The staff is as a treat (specially Paola which is the best trainer I ever met) I am a bit disappointed by the group size where we were often more than 6 people on the same line... So you wait more than 15min between each dive. Too few for the expensive 80min... So I would love too have longer session or smaller groups :). Overall we are very pleased and plan already to get back there!
it was very interesting stay in this hotel for the deepest swimming pool in the world. I have stayed 3 nights, very nice, calm, attractive hotel. Good wide rooms. different varieties of foods for breakfast. Very pleasant stay in Temreh area and dining in a cozy, dreamed restaurant in the nearby small town.
We had a great time scuba diving here My 13 year old son had a lot of fun with his instructor practicing his scuba skills.
ok so we went as a scuba divers . all well organized . friendly staff we really enjoyed go down to 40 metres in a 34 Celsius water . will be back one day definitely
Loved this place the first time and we decided to go back the next year. Loved it again and might even return in feb 2019 ;-)
An incredible experience. I visited at the end of November for one of the courses that are held there. The pool in itself is mesmerizing, and a joy to free dive into. The water was really warm so we didn't have any problems with the cold. Even the amenities (showers etc), were in tip top condition. Would recommend it to anyone!
The staff is very friendly and informative, the restaurant itself is also good with attentive and fast service. Of course the main thing is the pool which is truly awesome. Try out any type of gear during your training session for apnea. (Carbon fiber, monofin etc.) great training facility and so much attention to detail.
A trip from Paris to the deepest pool in the world. We had a lot of fun in the thermal water with different levels. The hotel complex could do with some renovation as the 80s style is just not with it. The spa pools are very pleasant. The food is copious! The entire place was overheated!
A great place with a fun and enjoyable staff. They are more than willing to go above and beyond to ensure your experience is top notch. Very easy dive and since you only need a mask and dive computer (all other equipment provided) it is effortless. We have been using this facility to work on scuba skills (buoyancy, test equipment) and it is perfect. They also have a fantastic snack bar with good and well priced food and beverages, so you can plan more than one dive and eat between.
I think it is best to start this review with a big thank you to the staff at Y-40. The weekend went by fast and we had a great time diving at the deepest pool it the world! Pssst... its 41m deep according to my computer :)